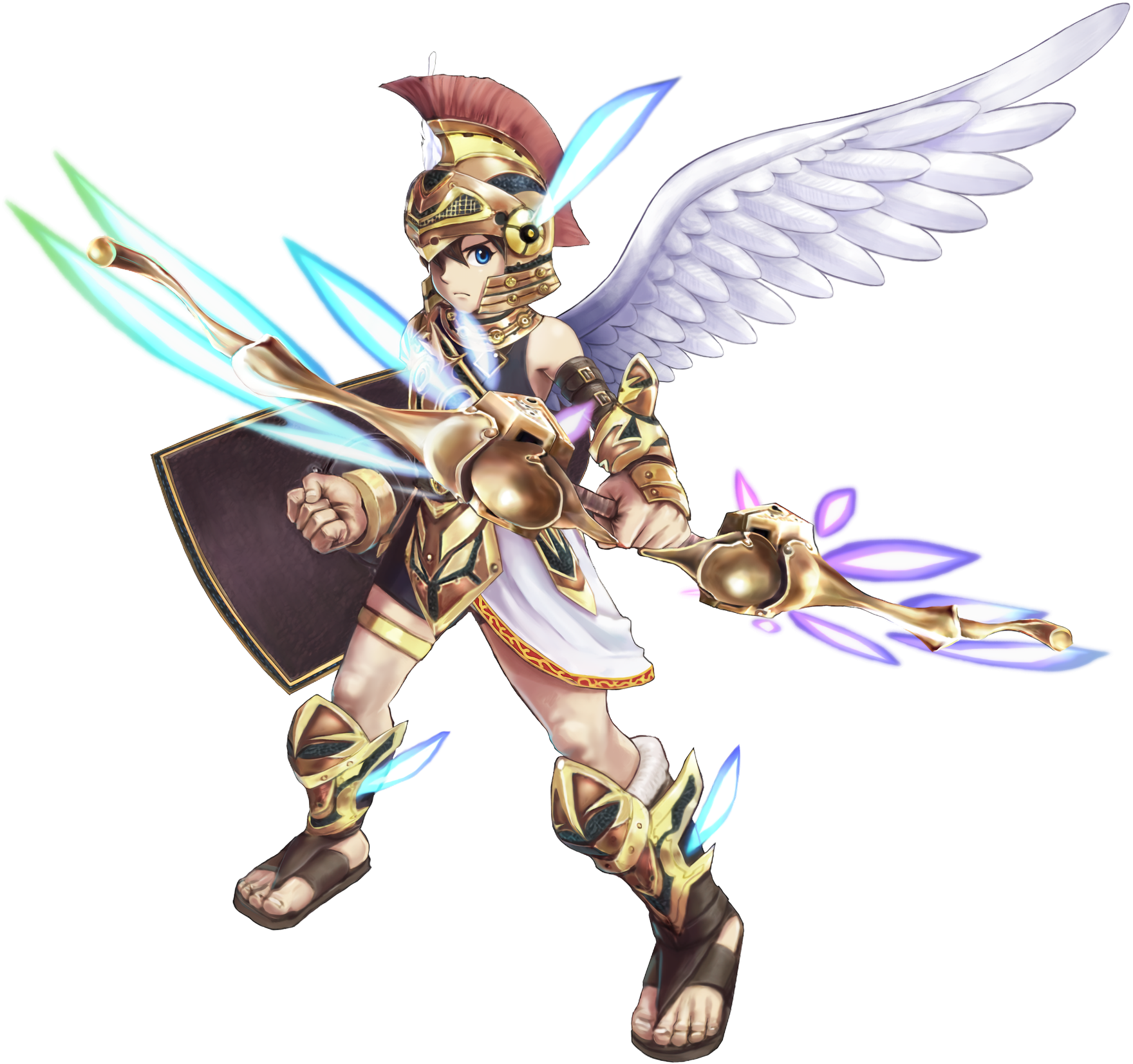 It's a fucking golden suit of armor built to kill evil itself.
Name:
Three Sacred Treasures
Origin:
Kid Icarus
Type:
Anti evil weapon
Powers and Abilities:
The ability to reflect projectiles, immunity to
Medusa's
petrification
, the ability to grant the user
flight
via the wings of pegasus, an infinite supply of light arrows that can be rapid-fired like a machine gun
Destructive Capacity:
Island level
 (It is used to severely damage/kill Medusa and
Orcos
)
Wielder(s):
Pit
Material or Element:
Blessed metals, blessed glass (mirror shield), and light energy
Needed Prerequisite for Use:
 Gather all the
parts.
Notable Attacks/Techniques or Alternate Forms:
Arrow Storm!
: Pit will fire off a special attack of the bow weapon to rain down thousands of arrows made of light on his opponent(s).
Other: