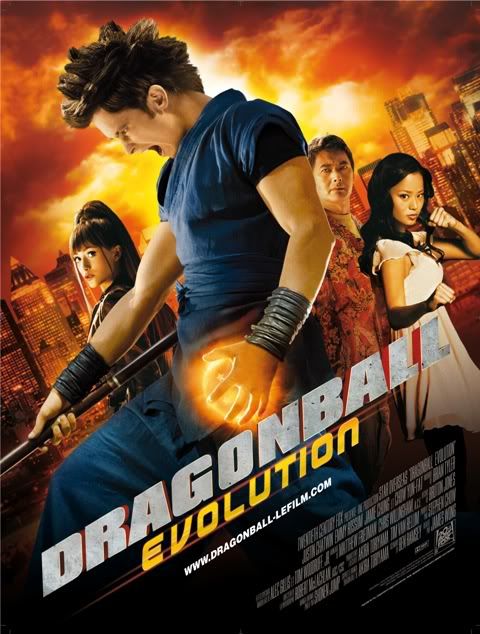 The mere existence of this fiction's profile taints the purity of this wiki.


Background Information:

Dragon Ball Evolution is a Made of Fail live-action film adaptation of the Dragon Ball franchise produced by 20th Century Fox. The story centers around a white boy named Goku around his 18th birthday and he has a crush on an Asian girl named Chi-Chi.
Then his Grandpa gets killed by Piccolo and teams up with Bulma in order to prevent the evil Lord Piccolo from succeeding in his desire to use the Dragon Balls to take over the world. The movie is made of fail since it is an embarrassment to the manga, the anime, the fans, and above all to Akira Toriyama.
The whole idea of Goku going to High School and making him act like a normal human boy was a disaster and disappointment since this movie was in the works since 2002.

Standing in the Battledome:

It's surprisingly strong but kinda slow. The only characters that matter, Goku and Piccolo are small country level+ making them above the likes of Claymore and Hunter x Hunter but could get ganked by hax from similar verses due to their mediocre speed.

Character Profiles:

- Son Goku
- Demon King Piccolo