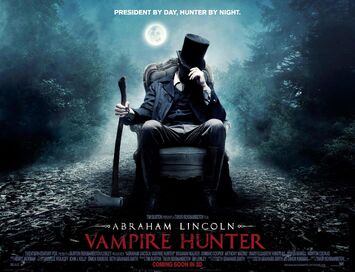 Background Information
This verse centers around Abraham Lincoln and his adventures in hunting vampires.
Standing in the Battledome

The verse contains small building busters and transonic speed. Some vampires can turn invincible and survive with great wounds.


Supporters of the Series

Overlord-Murasama
Character Profiles

Note: Some links on this page are affiliate links where, at no further expense to you, I receive a small commission should you make a purchase. For more on these, see our disclosure policy.